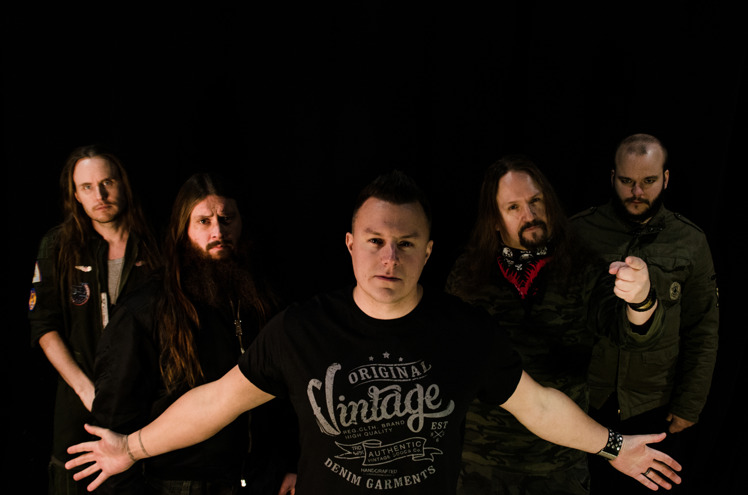 Cryonic Temple
was founded in 1996 and the musicstyle is melodic Heavy / Power Metal. Cryonic Temple was together with Orphan Gypsy and Sabaton founders of the new Power Metal wave in Dalarna in early 2000's.
Cryonic Temple has through the years performed at festivals suchs as Sweden Rock Festival, HeadBangers Open Air (Germany), Peace And Love, Gothenburg Metal Festival, Motala Metal Festival, 2000 Decibel. Cryonic Temple has also toured with Burning Point (Finland) and Tragedian (Germany) in connection with the release of the album " Immortal".

Cryonic Temple has been an opening act for Uriah Heep, Saxon,Tad Morose, Lion's Share and Paul Dianno (ex. Iron Maiden).

Four CDs has been released worldwide:
Chapter I (2002, Underground Symphony)
Blood, Guts and Glory (2003, Limb)
In Thy Power (2005, Limb)
Immortal (2008, MetalHeaven)

The song "Eternal Flames of Metal" has over 484,000 views on Youtube.
Into The Glorious Battle will be released 21st of April 2017.
» Next show: Japan Tour, august-september 2018
» Previous show: Helsinki, Finland !
» New video: Rise Eternally Beyond
» Previous single: Prepare for War
» New Merchandise arrived May 2018